Avenged Sevenfold - The Stage Album Review
Label: Warner Bros. Records
Reviewer: Mohhammed Bilal Al Lahham - 2016-10-27
Band profile | Official website | Order online
| | | | | |
| --- | --- | --- | --- | --- |
| Composition | Musicianship | Production | Artwork | Originality |
| 9/10 | 9/10 | 8/10 | 7.5/10 | 8/10 |
Highlights: The Stage, God Damn, Creating God, Stimulation, Roman Sky, Exist
Ive always had a bittersweet relationship with Avenged Sevenfold, ever since I discovered them back in 2005 while I was playing The Need For Speed Most Wanted Game, And Their sng Blinded In Chains.
And to visit some of their earlier work, where I do not enjoy listening to, but through out the years they made fantastic albums and fantastic songs.
Such as their 2010 album ( Nightmare ) and their self-titled album as well.
coming to their latest album, and as much as people enjoyed that album, and even it topped the charts, it also didnt come free of critism from bands over the world, and fans and critics alike, for being too similar to metallica in riffs and other bands in material.
I thought the album was okay to be fair, but highly different from their old material and not in my top albums for the band.
The hail to the king song was too good for the album, and the song Acid rain as well was good.
But in total, The Rest Of the album ... not that much.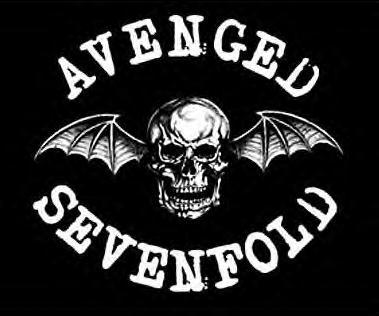 Now 3 years into the future, and fast forward till today, where the band released their first single ( The Stage ) hit the internet and it blew people away ( most of them anyways )
I wasnt that impressed with it at first to be honest, I loved the video but not the song.
but then Today i decided to give it another listen , and i actually like it more now, the song is a grower !
and I have to admit after many listens I actually expect it to be a major and consistant song live, because its super melodic, catchy and theatrical.
( Sunny Disposition ) gets all theatrical and slower, just like their older works and with the use of new exotic instruments to add a new depth to the song.
( God damn ) actually is a very explaining and suitable title for the song because the main riff of the song is GOD DAMN !
its fast, thrashy and super heavy, and got those melodic elements Syn Gates is famous for.
( Creating god ) is also one fine track and its super melodic and super super heavy to a way that the most significant thing about it besides the fantastic guitar parts writing, is the good effort of the new drummer who is fitting perfectly with the band.
and if anything shows in the song writing, is the high improvement the band memebers did to their instruments and their total effort as a band !
their return to their older sounds but in a very original new way, shows the band understand and became very self-aware of its potential.
( Stimulation ) is one of the better songs of the album, somehow im not surprised that the album is that good !
im really feeling relief that they didnt continue in the direction of their last album
( Roman Sky ) reminds me of their song Acid Rain , Which is somehow a ballad if you can count it , and this song , is in that Direction as well, along with the treatricals A7x are known for, and it is actually a really fantastic song.
The album ends perfectly with a 15 minute behemoth, where it got all , speed , melody , fantastic drum fills, divine solo work , and just a song MUST be played live to end the set with.
Because ( Exist ) is one of their most fantastic songs ever, musical wise, and composition and song writing as well.
it is by far one of the three top songs on the album.
In the end, this album is a fantastic effort from a fantastic band, and im glad they took this direction when writing this album.
Good job guys, Good job.
Highlights
Supported events
Join Our Newsletter