WOODS OF YPRES - A Heart Of Gold Tribute Album Now Available
2013-05-21
The tribute album dedicated to WOODS OF YPRES frontman David Gold - who passed away in December 2011 - entitled A Heart Of Gold: Tribute To Woods Of Ypres, is now available for digital download at this location.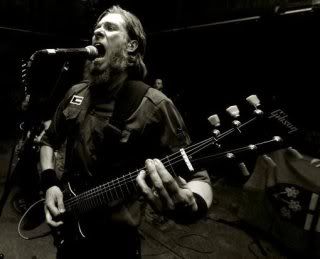 Fans can purchase a CD hard copy of the album by sending $20 via PayPal with their name, mailing address and email to DavidGoldTribute@gmail.com.

The confirmed tracklist is as follows:

Disc 1
'Thrill Of The Struggle' - CATUVOLCUS
'Adora Vivos' - Raphael from MUSK OX
'Lightning And Snow' - EARTHEN
'Falling Apart' - CANOPY
'A Meeting Place And Time' - PANZERFAUST
'Finality' - KUHRZARTH
'The Sun Was In My Eyes' - ANEMIC
'Retrosleep In The Morning Calm' - ALBIREON
'Suicide Cargoload' (live) - GYPSY CHIEF GOLIATH
'Career Suicide' - RELIQUIS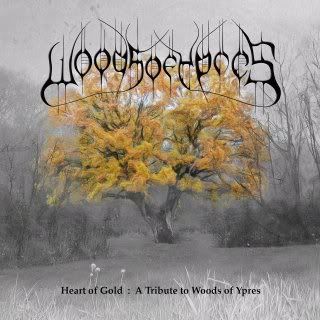 Disc 2
'Wet Leather' - NOVEMBERS DOOM
'Crossing The 45th Parallel' - ECLIPSE ETERNAL
'Allure Of The Earth' - AMARANTH
'The Shams Of Optimisim' - PAGAN RITUAL
'Silver' - Joel Violette and Rae Amitay of WOODS OF YPRES / THRAWSUNBLAT
'The Sea Of Immeasureable Loss' - BEGOTTEN
'Shedding The Deadwood' - EMPYREAN PLAGUE
'Trillium: The 3rd Of Three Winters' - Justin Bender of INTO ETERNITY
'The Looming Of Dust In The Dark' - THE GOV AND CARVER


Go to the tribute album's official Facebook page here for updates.


Three tracks from the album have been posted: 'The Sun Was In My Eyes by Anemic, 'Lightning And Snow' by Earthen, and 'Finality' by Novembers Doom's Paul Kuhr (with his daughter) and GODDAMN ZOMBIES' Will Bozarth. Check them out.
Source: Bravewords.
Highlights
Supported events
Join Our Newsletter