SCOTT WEILAND - Overdosed On Cocaine, Alcohol And Ecstasy
2015-12-20
Former Velvet Revolver and Stone Temple Pilots frontman Scott Weiland was found dead recently on his tour bus and now the official cause of death has finally been revealed. The toxicology reports have shown Scott Weiland died from an overdose of several drugs and alcohol — and his history of addiction also played a role.

The Hennepin County Medical Examiner in Minneapolis, near where the former singer died, says the results show Scott overdosed on cocaine, MDA (ecstasy) and alcohol. The report also indicates heart disease and asthma were "significant" conditions. The test results also revealed Scott's "multi-substance dependence" was a factor.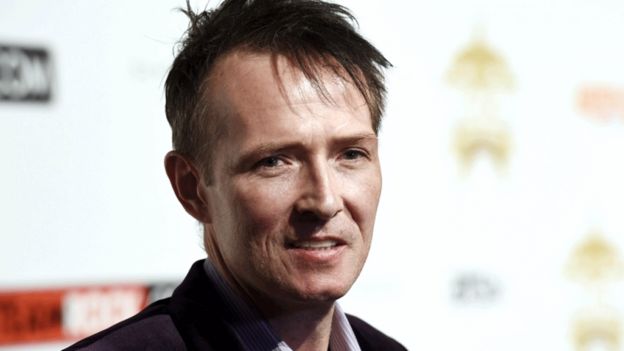 Weiland died after going into cardiac arrest on his tour bus on December 3rd in Minnesota at the age of 48.

Police had also found drugs used to treat bipolar disorder, Xanax and sleeping pills on the tour bus, but none of those contributed to Weiland's death according to the Hennepin County Medical Examiner. The bassist for the band, Tommy Black, 47, was later arrested on felony drug charges.
Prevousley we reported about Scott Weiland, former frontman of the U.S. rock band Stone Temple Pilots and hard rockers Velvet Revolver, has died at the age of 48. The singer's manager, Tom Vitorino, confirmed his death on Thursday night. TMZ is reporting Weiland's body was discovered on his tour bus outside a motel, near the venue where his band Scott Weiland & The Wildabouts were due to play in Minnesota. Weiland had a history of drug problems but it's unclear right now what caused his death.

In 1995, the singer was convicted of buying crack cocaine and sentenced to probation. He was jailed in 1999 for violating his probation after being convicted of heroin possession in 1998, and four years later, in 2003, sentenced to three years' probation for drug possession.

Velvet Revolver frequently had to alter its schedules to accommodate Weiland's court appearances and spells in rehab and the band's 2007 release, Libertad, was the last to feature Weiland on vocals. They parted ways with Weiland the following year, blaming the singer's "erratic behaviour".

He later returned to the reformed Stone Temple Pilots - but in 2013 they, too, ejected him from the band, claiming he had been "misappropriating" their name to further his solo career.
Source: METALSTORM.
Highlights
Supported events
Join Our Newsletter