LAMB OF GOD - Malaysian Concert At Risk Of Being Banned
2013-09-01
The tough times for Lamb Of God continue. According to New Straits Times, the Department of Islamic Development of Malaysia (Jakim) has raised objections to the scheduled performance of the US band in Kuala Lumpur where they would headline the Rockaway Festival on September 28th. The Department has called on the authorities to ban Lamb Of God from performing in the country. Its director general Datuk Othman Mustapha said the band from Virginia had "blasphemous elements".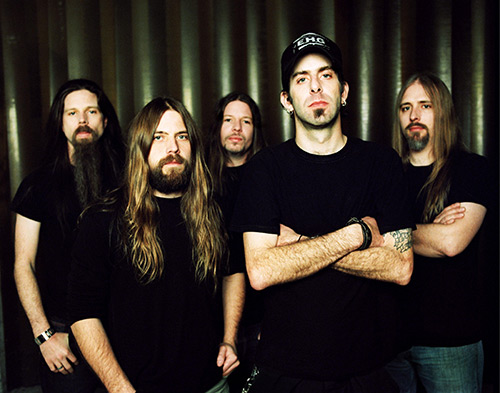 "Lamb Of God had drawn many controversies and was dubbed a 'satanic' band that fitted evil spirituality and anti-godliness even by the Christian community," he said in a statement. "The name Lamb Of God also referred to Jesus that Christians referred to as the son of god," he said.

The department claimed the band had aired Quranic verses during their performances in the United States previously and had suggestive song titles such as "Walk With Me In Hell", "Sacrament", and "Resurrection". He said the band's New American Gospel album, released in 2000, opposed Islamic Syariat (Sharia) and morals.

"The organising of such events do not only corrode morality but also the faith of Muslims. Performances by heavy metal outfits that were often extreme also encouraged its audience to lose control," he said, adding that the entry of such bands also promoted the Black Metal genre that the government had opposed.

He said the department hoped the authorities involved would not approve the permit to allow the band to perform. It was reported that Ikatan Rakyat Insan Muslim Malaysia (Irimm) president Amir Amsaa Alla Pitchay had raised the issue and will submit a memorandum to various ministries to ban Lamb Of God.
Source: Metalstorm.
Highlights
Supported events
Join Our Newsletter